SOMETHING FOR THE WEEKEND EH SIR? ANY PERSONAL REQUISITES? OR PERHAPS YOU WOULD LIKE TO SEE A "SPECIAL" EDITION OF THE MAGAZINE?
Back Issues with Hawkwind-related cover story
Back Issues with Yes-related cover story
Back Issues with Gong-related cover story
Back Issues with Pink Fairies-related cover story


Contact us with bribes and free stuff:
Jonathan Downes,
Editor: Gonzo Daily (Music and More)
Editor: Gonzo Weekly magazine
Myrtle Cottage,
Woolfardisworthy,
Bideford, North Devon
EX39 5QR
HOPE YOU LIKE OUR NEW DIRECTION
AND, GUESS WHAT KIDDIES?
WE STILL DON'T HAVE THE LINKS BACK (YET) Gonzo Weekly #579/80
The justified issue
www.gonzoweekly.com
This magazine continues to go off on strange tangents that I never expect, but I am very happy to see it do so. What is in this issue? 104 pages of Rolling Stones, AI Music, TJ Chill, Conscious Route, Camino de Santiago, Ill Sykes, Thom the World Poet, Mark at the Movies, The Gardening Club and oodles more.
There is also a collection of more news, reviews, views, interviews and potoroos who have got new trews (OK, nothing to do with tiny marsupials wearing Scottish trousers, but I got carried away with things that rhymed with OOOOS) than you can shake a stick at. And the best part is IT's ABSOLUTELY FREE!!!
All issues from #70 can be downloaded at www.gonzoweekly.com if you prefer. If you have problems downloading, just email me and I will add you to the Gonzo Weekly dropbox. The first 69 issues are archived there as well. Information is power chaps, we have to share it!
And there are radio shows from Mack Maloney and Friday Night Progressive, Mr Biffo, and the Real Music Club, AND Strange Fruit.
You can download the magazine in pdf form
HERE
SPECIAL NOTICE: If you, too, want to unleash the power of your inner rock journalist, and want to join a rapidly growing band of likewise minded weirdos please email me at jon@eclipse.co.uk The more the merrier really.
* Jon Downes, the Editor of all these ventures (and several others) is a widowed old hippy of 64 who - together with a neurotic Jack Russell called Archie, an infantile orange cat named after a song by Frank Zappa, three other cats, one totally coincidentally named after one of the Manson Family, purely because she squeaks, in a tumbledown cottage deep in rural Devon. He is ably assisted by a motley collection of social malcontents. Plus.. did we mention Archie and the Cats?
ISSN 2516-1946
Click this link if you want to
READ THE LAST FEW ISSUES OF GONZO WEEKLY
IF YOU WANT TO DOWNLOAD THE MAGAZINE AS A PDF:
Although it works OK on my iPad, unfortunately some readers have problems viewing Gonzo Weekly on their iPads. I suspect that this is just because it takes a while to load, but Until I sort this out properly, you can download a pdf of all issues formatted in the new flipbook format from

THIS LINK.
WARNING: Because of the size of the magazine (70-100 pages in full colour) it can take several minutes both to load on the flipsnack viewer or download.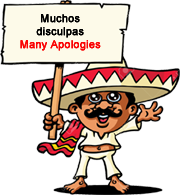 UMMM APOLOGIES:
That link wasn't working properly for longer than I care to admit, but as of October 27 it is functional again. Por favor, perdóname damas y caballeros. Why is that en Espagnol? Porque diablos no!
ABOUT: This is the nearest that you are ever going to get to a posh weekend colour supplement from the Gonzo Daily team. Each week we shall go through the best bits of the week before, and if there aren't any we shall make some up, or simply make our excuses and leave (you can tell the editor once did contract work at the News of the World can't ya?) This weekly magazine is free, and will remain so. It is published by GonZo Multimedia in conjunction with CFZ Publications, or is it the other way round? We're actually not that sure.
This is quite simply the best magazine you will ever find that is edited by a mad bloke (and his small orange cat), and produced from a tumbledown potato shed on the outskirts of a tiny village that nobody's heard of in North Devon. The fact that it is published with Gonzo Multimedia - probably the grooviest record company in the known universe - is merely an added bonus.