SOMETHING FOR THE WEEKEND EH SIR? ANY PERSONAL REQUISITES? OR PERHAPS YOU WOULD LIKE TO SEE A "SPECIAL" EDITION OF THE MAGAZINE?
Back Issues with Hawkwind-related cover story
Back Issues with Yes-related cover story
Back Issues with Gong-related cover story
Back Issues with Pink Fairies-related cover story


Contact us with bribes and free stuff:
Jonathan Downes,
Editor: Gonzo Daily (Music and More)
Editor: Gonzo Weekly magazine
Myrtle Cottage,
Woolfardisworthy,
Bideford, North Devon
EX39 5QR
THIS WEEK'S ISSUE: LAST WEEK'S ISSUE: THE WEEK BEFORE THAT: AND THE ONE FROM THE WEEK BEFORE:
AND THE ONE FROM THE WEEK THAT WAS BEFORE THAT:
ISSN 2516-1946
Click this link if you want to
READ THE LAST FEW ISSUES OF GONZO WEEKLY
IF YOU WANT TO DOWNLOAD THE MAGAZINE AS A PDF:
Although it works OK on my iPad, unfortunately some readers have problems viewing Gonzo Weekly on their iPads. I suspect that this is just because it takes a while to load, but Until I sort this out properly, you can download a pdf of all issues formatted in the new flipbook format from

THIS LINK.
WARNING: Because of the size of the magazine (70-100 pages in full colour) it can take several minutes both to load on the flipsnack viewer or download.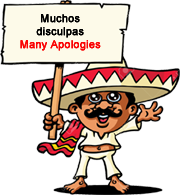 UMMM APOLOGIES:
That link wasn't working properly for longer than I care to admit, but as of October 27 it is functional again. Por favor, perdóname damas y caballeros. Why is that en Espagnol? Porque diablos no!
ABOUT: This is the nearest that you are ever going to get to a posh weekend colour supplement from the Gonzo Daily team. Each week we shall go through the best bits of the week before, and if there aren't any we shall make some up, or simply make our excuses and leave (you can tell the editor once did contract work at the News of the World can't ya?) This weekly magazine is free, and will remain so. It is published by GonZo Multimedia in conjunction with CFZ Publications, or is it the other way round? We're actually not that sure.
This is quite simply the best magazine you will ever find that is edited by a mad bloke (and his small orange cat), and produced from a tumbledown potato shed on the outskirts of a tiny village that nobody's heard of in North Devon. The fact that it is published with Gonzo Multimedia - probably the grooviest record company in the known universe - is merely an added bonus.